Los Exploradores | Youth Outdoor Program – Patagonia Park,Argentina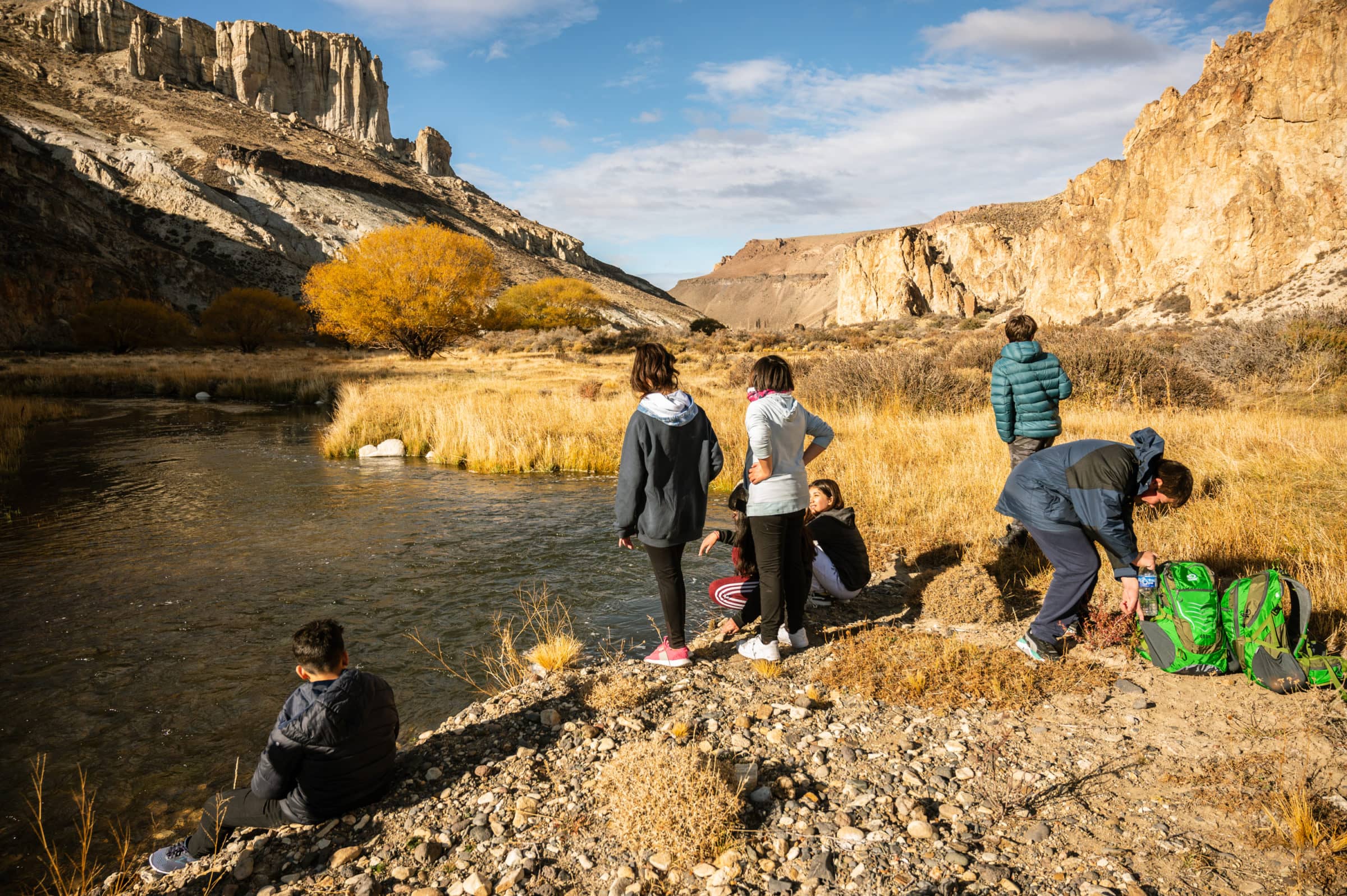 3 day Outdoor adventure experience
Created and funded by Freyja Foundation and run by Rewilding Argentina, our mission is to foster future conservationists and caretakers 
inspired by Patagonia National Park, Argentina: to educate and 
empower local youth on their vital role within their thriving ecosystem and develop an adventurous conservation outlook.
ITINERARY:
A 3-day Backpacking and Nature Experience in 
Patagonia Park, Argentina filled with hiking,
camping, backpacking, wildlife tracking, rock
climbing, biology lessons and star gazing. (*3 days backpacking and 2 nights camping in the 
Pinturas (and the northern section of confluence in 
Caracoles Canyon)
Local
 youth (The Explorers) will take part in an outdoor
 adventure-filled weekend where our team will
 share fun stories about the history, wildlife, and
 significant indigenous landmarks in the park that 
has attracted many for thousands of years.
Visit to 13,000 yr. old Cueva de Los Manas
(Cave of the Hands): A UNESCO World Heritage Site –
Here our explorers will learn about the ancestral 
roots & heritage of the region, and the people that
 created the cave paintings over thousands of years 
ago.
Two nights spent at the Puesto de Piedra or a wild
 campsite

Daily Activities include: rock climbing, hiking,
mindfulness, wildlife tracking, astronomy, and 
biology lessons.
These activities will form the basis for different
 discussions where we encourage personal 
development and the importance of wildlife 
conservation.
Each day ends with a similar discussion about what 
each explorer found exciting, challenging, and 
inspiring.
On the final day, we will host a closing ceremony 
and encourage each explorer to reengage & reflect 
on the themes of ecology and share how their lives
(living near the park) can become more intentional
 around what they have learned.
We hope to encourage the explorers to come back with 
their families and reinforce that humans & nature 
share an intrinsic equal value and can live in 
harmony.