Ocean Conservation
South Africa – I AM WATER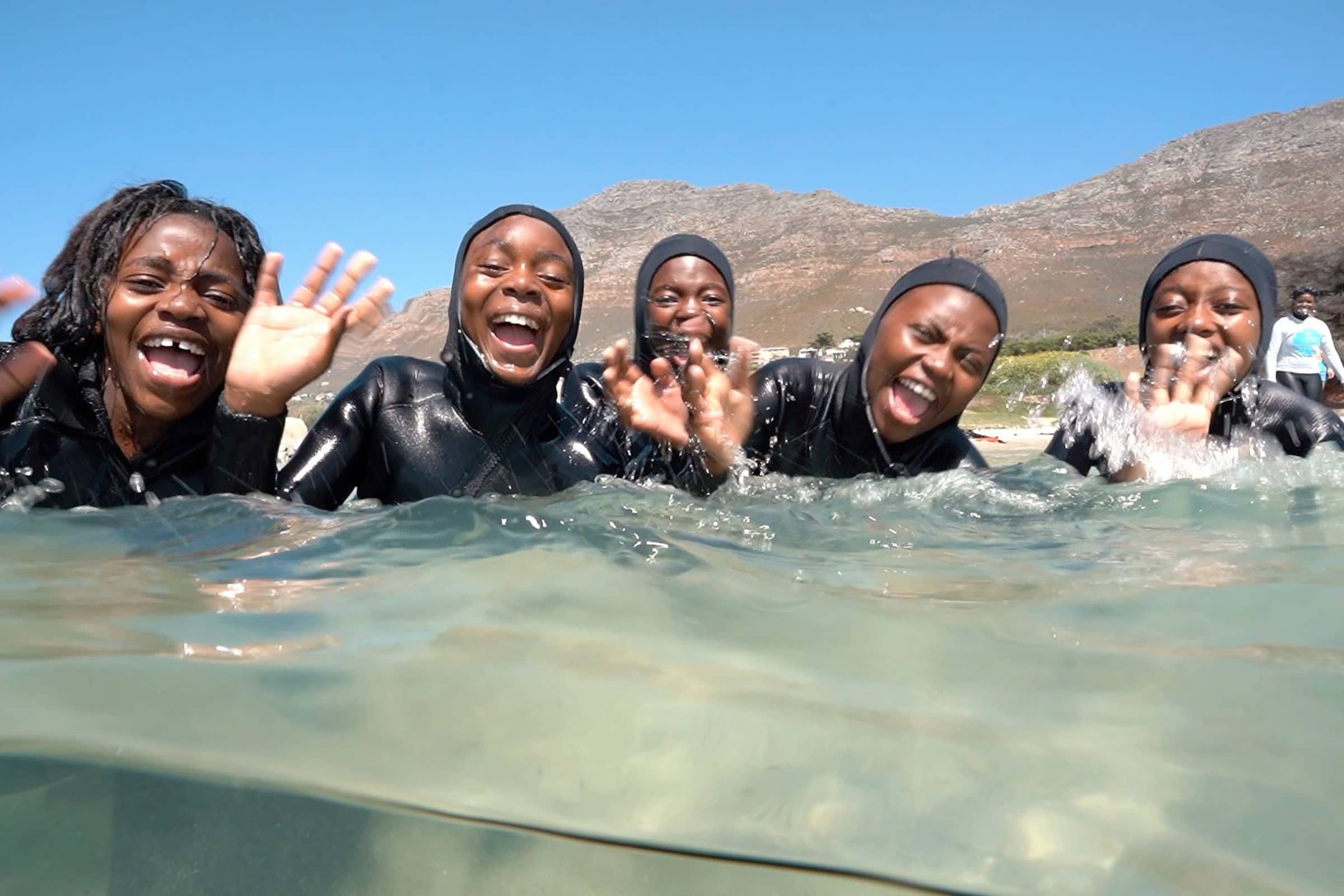 Why should we protect our oceans?
A healthy ocean regulates climate and reduce climate change impacts. Ocean currents distribute heat across the globe, regulating temperature and weather. The ocean also absorbs over 90% of the heat and approximately 30% of carbon dioxide emissions produced by human activities

Ocean Guardians Workshops – Coaching the next generation of Ocean Guardians.
Integrating conservation principles into our school curriculums and providing outdoor-educational experiences.
We believe that getting outdoors is the first step to building a relationship with nature and changing our behavior in how we interact with the planet. But nature-based opportunities are a privilege, and few have access to it.
Freyja's grantee, I AM WATER Ocean Conservation works with schools located within the Western Cape, South Africa in underserved communities. They target Grade 7 learners and usually groups are a maximum of 36 participants. Their goal is always to work with all the Grade 7 pupils in a particular school each year.
The Ocean Guardians Workshops are their flagship program consisting of two full school days of ocean explorations spent at the beach practicing yoga-inspired stretching & breath work & mindfulness, learning about the marine ecosystems and ocean challenges, the human body's unique adaptation to being underwater and exploring the intertidal zones and rock pools with marine experts.
In 2022, we funded 40 Ocean Guardian Workshops and enabled 1500+ youth explore their local ocean eco-system. In addition to general operating support, our grant facilitated I AM WATER Ocean Conservation to produce three short educational videos for the Western Cape Department of Education to include in their standard school curriculum.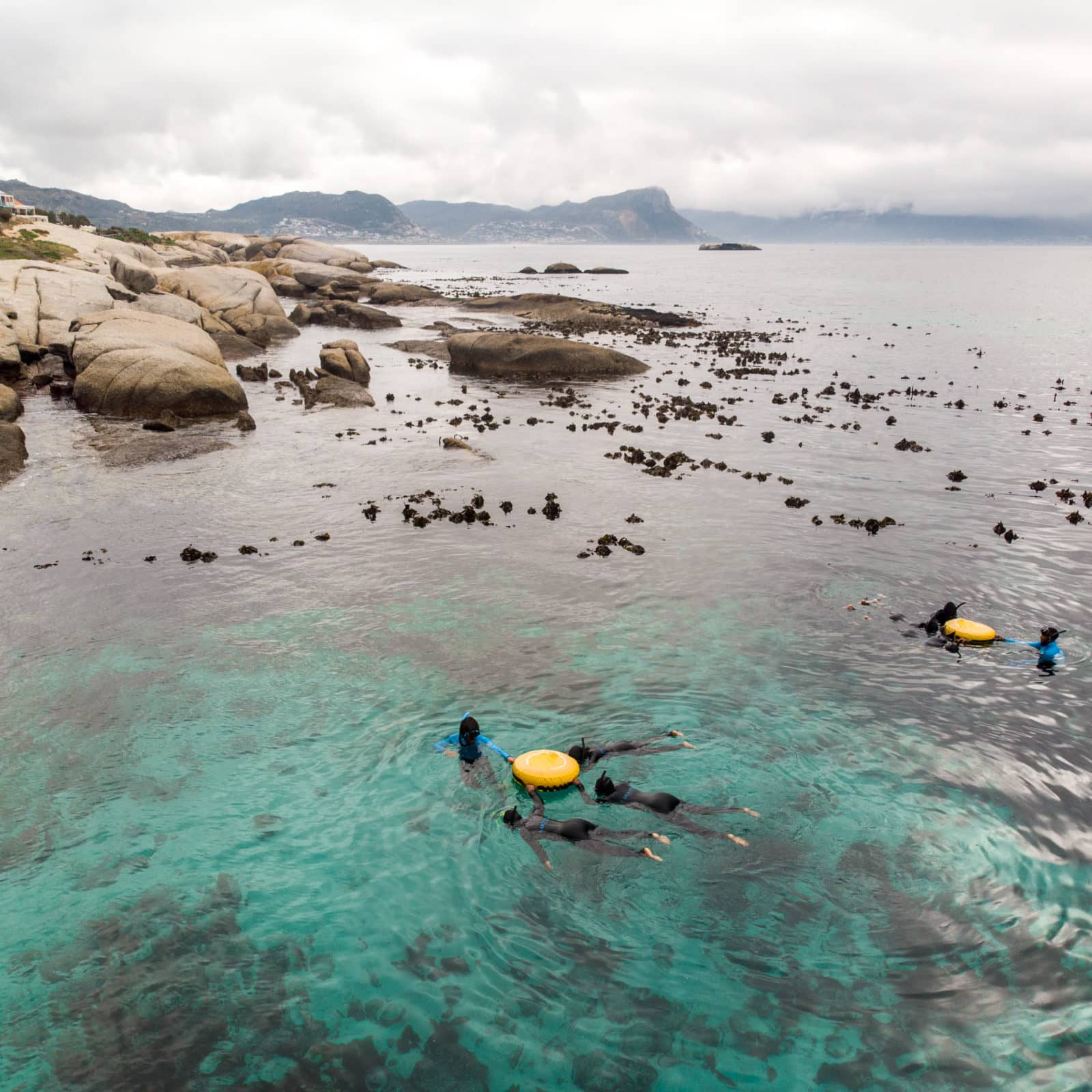 Ocean Guardians Worskhops in action
Creating ocean awareness at scale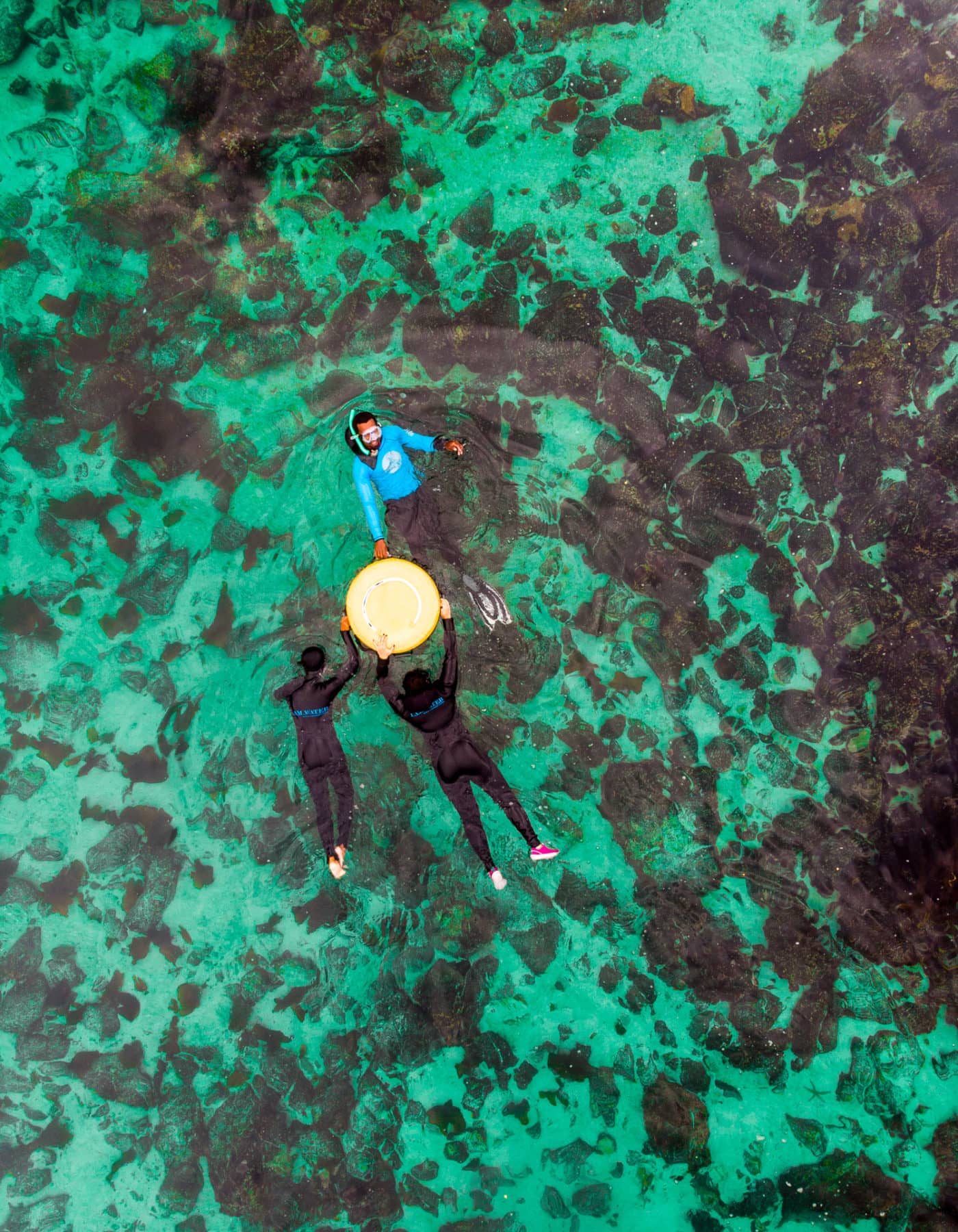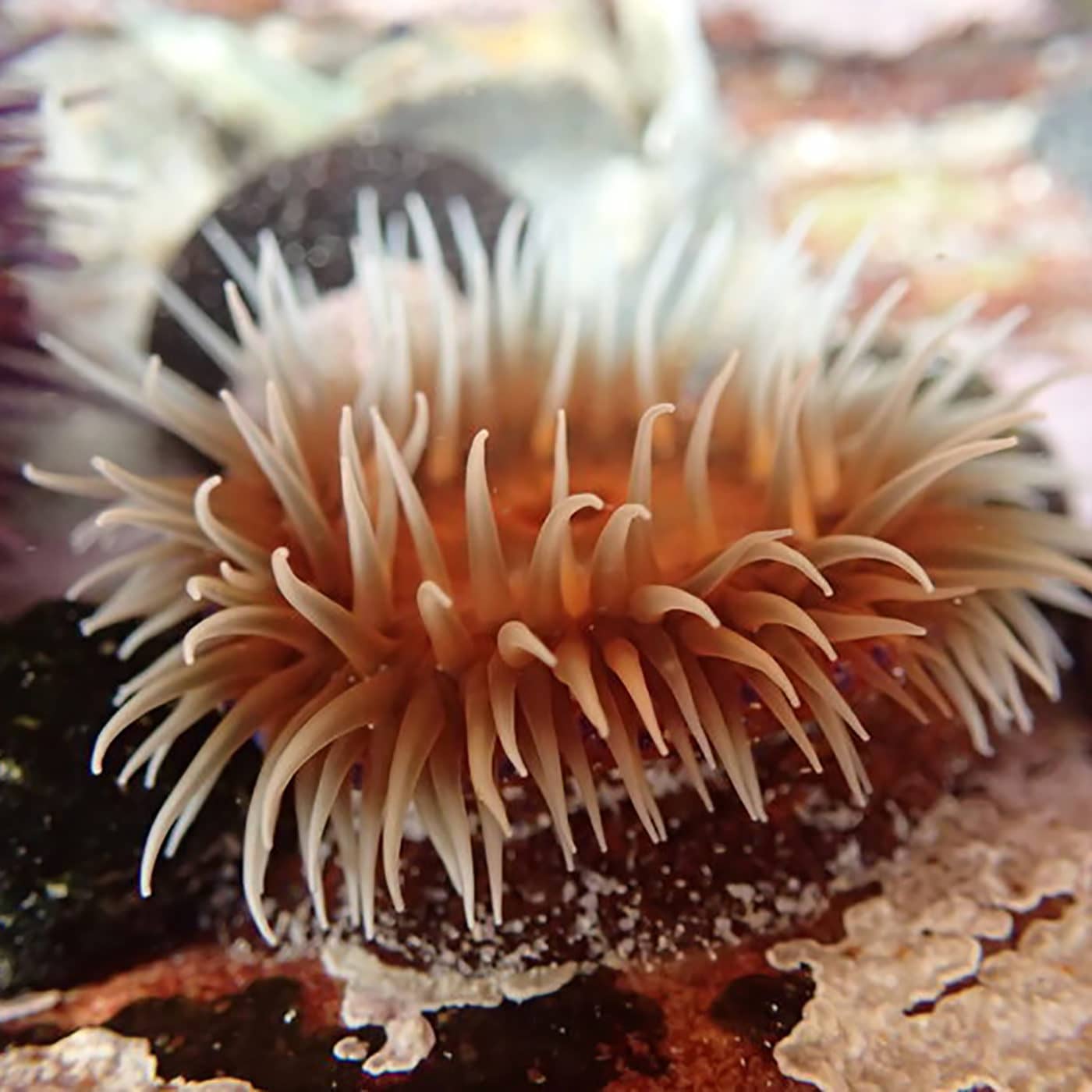 Less than 16% of youth that have participated in these Ocean Guardians Workshops, have ever worn a mask and snorkel before.
More than 1/3 can walk to the ocean but less than 36% can swim.
IMPACT TO DATE:
6,000 + Ocean Guardians trained since inception.
120 + Young people trained to deliver youth friendly ocean conservation programs, majority from the same communities they serve.
17,233 School learners have more knowledge on ocean conservation challenges and solutions.
"Our blue planet may be divided by continents, but it is united by ocean"
Hanli Prinsloo, founder of I AM Water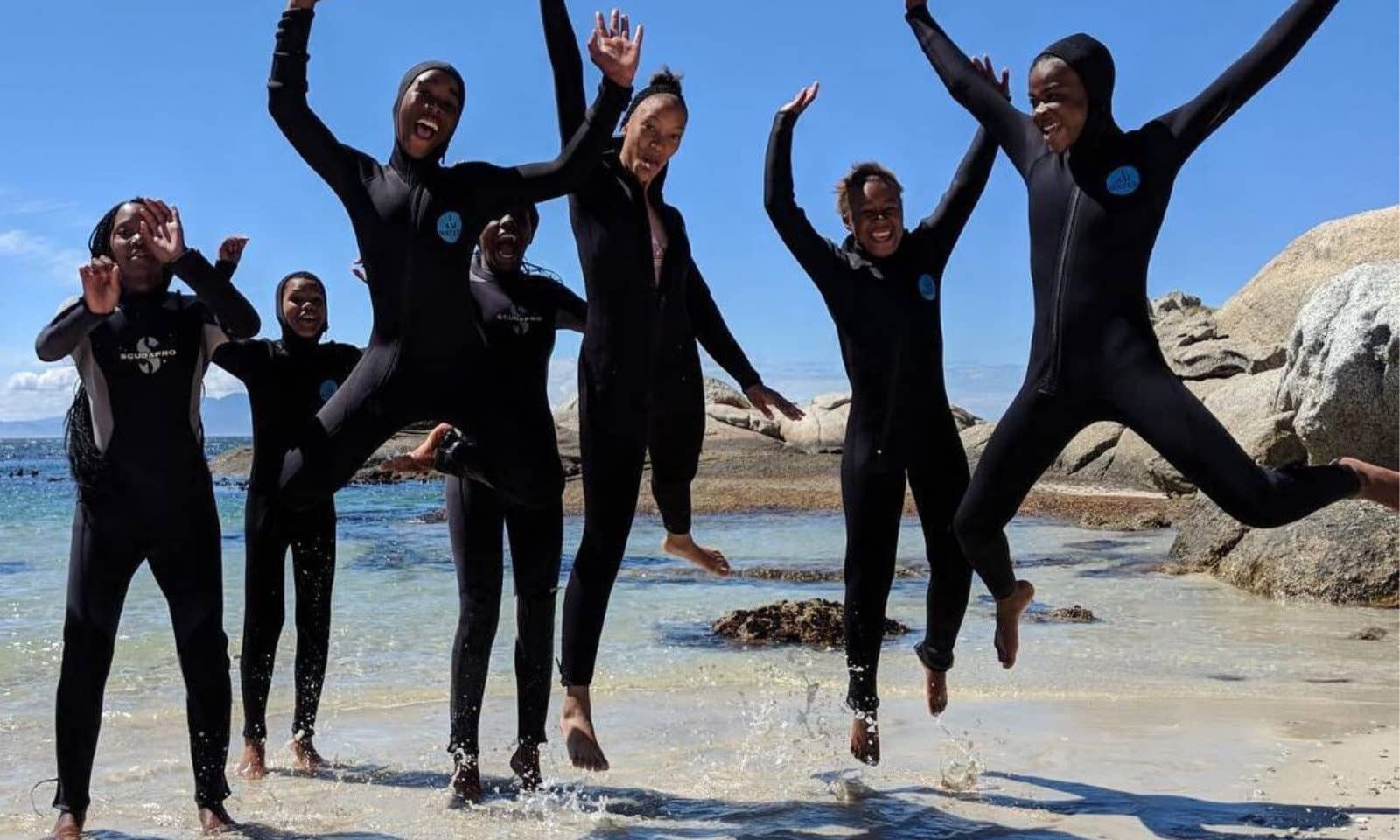 Love the Ocean?
Visit I AM WATER Ocean Conservation in Cape Town, SOUTH AFRICA
Book A Paid Ocean Experience in the marine protected areas and see the kelp forests and marine life for yourself
Read more