Major Conservation Victory in Chilean Patagonia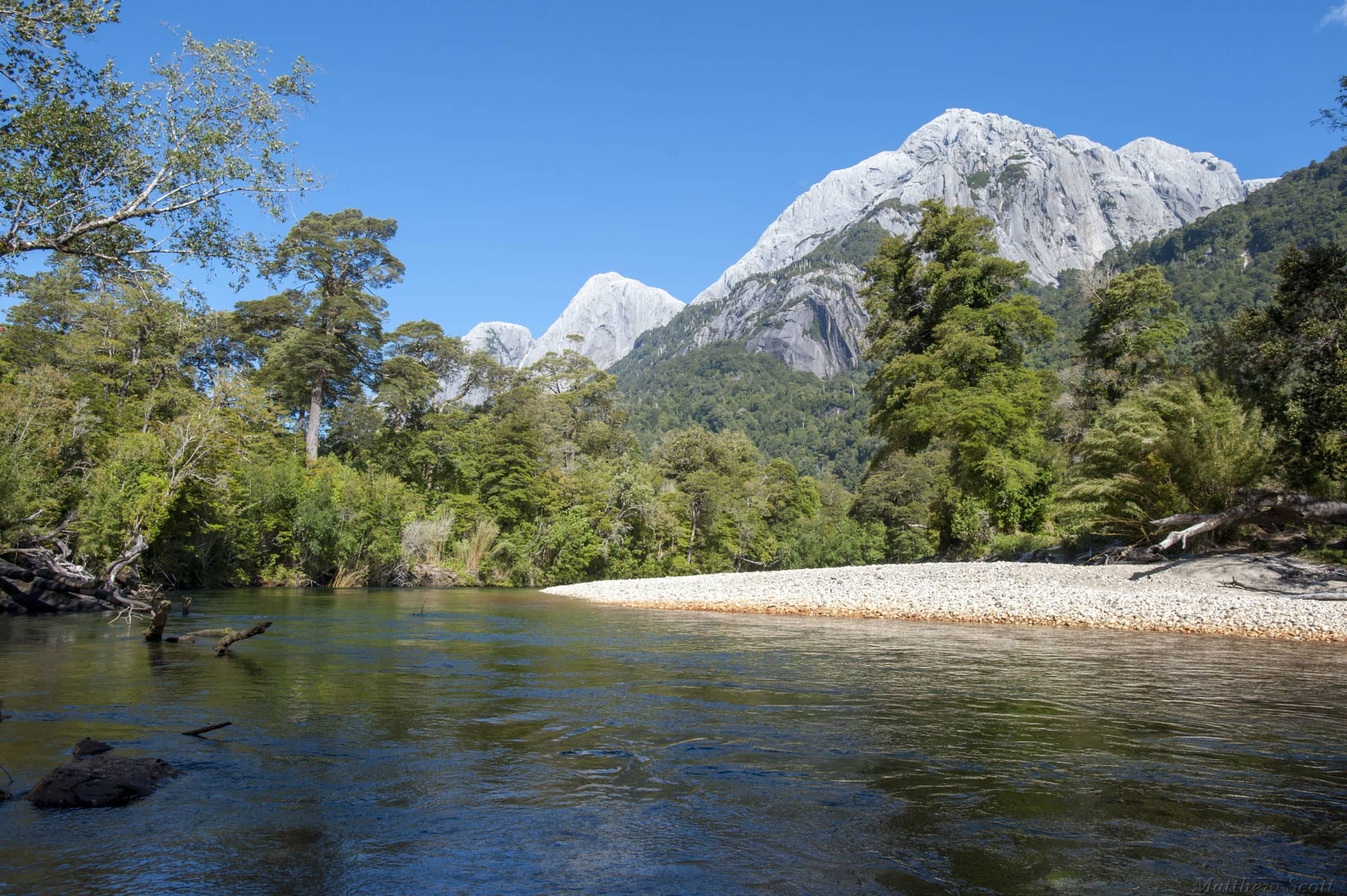 Major Conservation Victory in Chilean Patagonia
Freyja Foundation purchases 309 hectares of native forest in Chilean Patagonia's Cochamó Valley.
After months of negotiations, a major new conservation property has been purchased in southern Chile's Cochamó Valley—often called "The Yosemite of South America—courtesy of Freyja Foundation, Puelo Patagonia, and La Organización Valle Cochamó.
The 309-hectare parcel—which Freyja Foundation bought from Chilean businessman and CEO of The Real Eco State, Felipe Escalona—is a critical piece of the Cochamó conservation puzzle and is a key access point for the only trail into the valley. Tens of thousands of visitors come to the Cochamó valley annually, with more arriving every year. Aside from the rare few who enter via an arduous multi-day trek from Argentina, the vast majority hike in via a 12 km section of the historic Paso El León trail, 8 km of which traverses the length of Freyja's newly purchased land.
After acquiring the property in 2022, Escalona planned to subdivide and sell the lot as dozens of private parcels. This caused concern among conservation-minded citizens and local and international NGOs, who have for years applied a community management model to regulate tourism and protect this world-renowned natural and cultural treasure.
"I've walked the length of this property countless times on my way into the Cochamó valley," says Chris Kalman, Executive Director of Friends of Cochamó, and author of numerous climbing routes on Cochamó's granite walls. "There's a calm to the forest, a peaceful quiet, which makes you feel like you are entering another, purer, better world. To have dozens of private property owners up there, all cutting down trees, building houses, campaigning for roads, who knows what else—that would irrevocably and negatively alter the fundamental experience of any visit to Cochamó."
Freyja's new land is an important piece of old-growth Valdivian rainforest—home to endangered and endemic species, such as the tiny Huemul deer, Darwin's Frog, and the Monito del Monte, a tiny marsupial often referred to as "the living fossil," as it is the only living species in the ancient order, Microbiotheria. This special swath of temperate forest also hosts thousand-year-old Alerce trees (a southern relative of the Giant Sequoia). Both this parcel and the trail that bisects it parallel the crystalline Cochamó River, whose azure waters provide sustenance for countless human and nonhuman inhabitants in the region.
A History of Conservation Victories
This is not the first time local NGOs and community leaders in the Cochamó region have joined forces to protect this special valley. In 2009, local activists successfully lobbied then-president Michelle Bachelet to protect the Cochamó River from a series of hydroelectric dams. In 2016, the Puelo Sin Torres campaign shut down a similar hydroelectric project that had been slated for the next river south, the Rio Manso. More recently, Friends of Cochamó and Freyja Foundation helped bring international attention to campaigns spearheaded by Puelo Patagonia and La Organización Valle Cochamó to achieve conservation designations for Cochamó as a ZOIT (Zone of Touristic Importance) and a Nature Sanctuary.
On January 26, 2023, the Chilean government's Council of Ministers established the Cochamó Valley Nature Sanctuary (CVNS), protecting roughly 11,000 hectares of native forest, rivers, and wetlands. While a massive victory for conservation in Cochamó, the current CVNS comprises less than half of the Cochamó river watershed, all of which the aforementioned organizations hope to eventually include under the CVNS umbrella.
"This is an important step toward the eventual goal of protecting the Cochamó Valley and surrounding region," said Brady Robinson, Director of Philanthropy at Freyja Foundation. "The work isn't over, but this is a key piece of the puzzle, and sets an important precedent for future conservation efforts in Cochamó."
Andrés Amengual, director of Puelo Patagonia, echoed Robinson's sentiments. "This purchase represents a milestone of collaboration between private parties of utmost relevance for the future of the valley, and we are excited that the new owners of the property will join the efforts to protect its natural characteristics and ensure its historical, recreational, and tourist uses."
What's next for Freyja Foundation and Cochamó?
The immediate next step for Freyja Foundation is to secure a Derecho Real de Conservación (DRC)—a powerful conservation easement law for private property owners in Chile to manage and protect land for conservation purposes.
In the meantime, they will continue to research and assess what it will take to add their new property to the CVNS, which it currently neighbors. It would be a logical move for the parcel and signal further collaboration between themselves and other players, but ultimately, only the government can decide.
In collaboration with their local partners and sister organizations, Freyja Foundation will manage the area to promote conservation, responsible outdoor recreation, and respect for local cultures and traditions. That means the land will be kept free of development for the foreseeable future.
"The acquisition of this property will allow us to improve the management of the valley by preserving its ecosystems, offering a better visitor experience to the area, and maintaining the ways of life and work for the local communities," said Tatiana Sandoval, president of La Organización Valle Cochamó.
Sandoval expressed gratitude for the willingness and commitment shown by all parties in preserving the valuable space for future generations: "I hope that this gesture sets a precedent for real estate agencies and private companies to work to protect nature, both in our country and in other places around the world."
"From our first visit to Cochamó five years ago, we fell in love with the valley and the greater puchegin. We immediately understood its significance as an important carbon sink and place of great beauty. To us, it was a no-brainer to purchase this strategic property and protect it," added Anne Deane, president of the Freyja Foundation. "We look forward to continuing our conservation work with our new friends at Puelo Patagonia and La Organización Valle Cochamó."